July

2018

Sun
Mon
Tue
Wed
Thu
Fri
Sat
Upcoming Events
Nothing from Fri July 20, 2018 to Fri July 27, 2018.
Bell Schedules
ELEMENTARY BELL SCHEDULES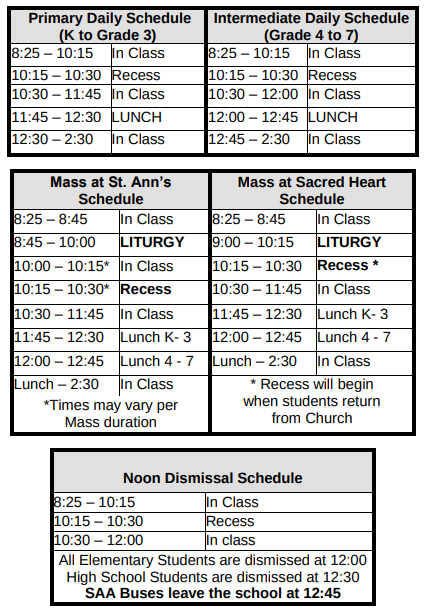 HIGH SCHOOL BELL SCHEDULES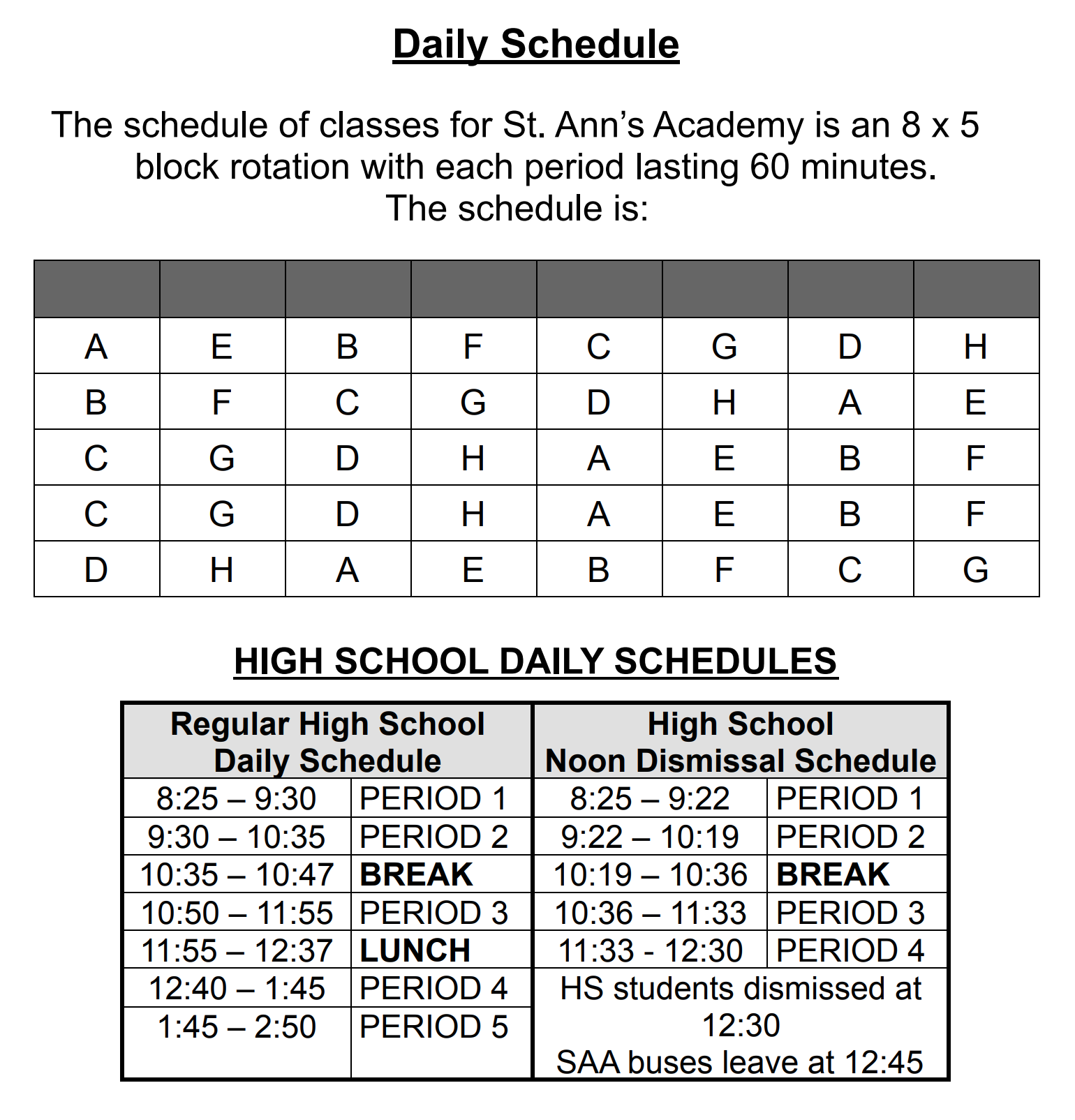 Welcome to
St. Ann's Academy
2017-2018 School Theme
Bully Free Schools
St. Ann's Academy is a school where every child is safe, accepted, and respected. Click the image below for more information.